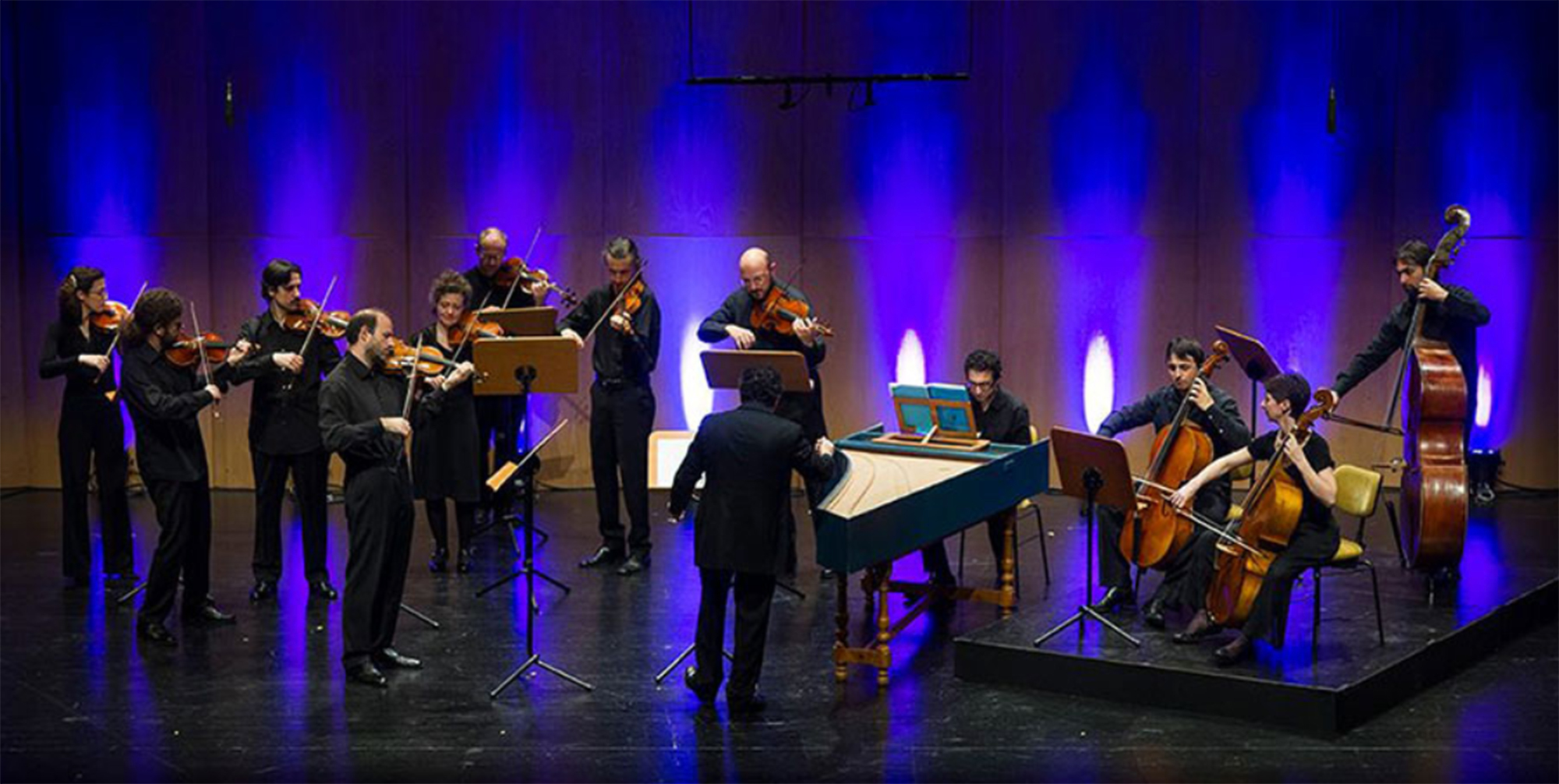 Concerto de' Cavalieri
Since its international debut at the Ambronay Festival, the core of the Concerto de' Cavalieri's project has been to rethink Baroque music through interpretations that are adapted to the rhythms of the modern world, while being "historically sound and artistically elegant" (Gramophone).
Thanks to its flamboyant approach, the Concerto de' Cavalieri is considered "one of the most dynamic and exciting Italian groups dedicated to performing on period instruments" (Fanfare Magazine). He has performed in venues such as the Concertgebouw Amsterdam, Musikverein Vienna, Auditorio Nacional Madrid, Elbphilharmonie Hamburg, Philharmonie Essen, Philharmonie Köln, Herkulessaal München, Arsenal Metz, Centro Cultural de Belém in Lisbon, De Bijloke, De Singel, Rheingau Musik Festival, Musikfest Bremen, Tage alter Musik Regensburg, Festival de Radio France.
The orchestra's activity is also enhanced by the collaboration with renowned soloists such as Daniela Barcellona, Valer Barna-Sabadus, Vivica Genaux, Ann Hallenberg, Kristina Hammarström, Sara Mingardo, Ana Quintans, Andreas Scholl, Maurice Steger.
The Concerto de' Cavalieri has an intense recording activity for Sony and, among its many albums, it has launched The Baroque Project, a long-standing project with Sony Classical on eighteenth-century Italian opera, which has reached the fifth volume of the series, including many world premiere recordings.
The recordings and concerts of the Concerto de' Cavalieri are regularly praised by the press: A flamboyant performance. Gramophone – The excellent musicality of Concerto de' Cavalieri has vigor, momentum and eloquence. Musical America – Communicative energy, dynamic rhythms. It's hard not to succumb to such a sense of direction! Classica Magazine – Concerto de' Cavalieri is one of the finest baroque ensembles. Forum Opera – An exquisite ensemble that plays with great verve. Mitteldeutscher Rundfunk – Marcello Di Lisa's direction brings out high quality interpretations. Süddeutsche Zeitung – All the subtleties of the music become audible down to the last detail. Norddeutscher Rundfunk – Marcello Di Lisa gives his orchestra the seal of excellence. L'Opera – A dizzying virtuosity. La Repubblica – An uninterrupted demonstration of bravery and artistic temperament. Scherzo – A colossal performance, as one would expect from such an orchestra and conductor. Ritmo