Subscribe from CHF 80.
Your tickets from CHF 25., from CHF 20. (reduction).
Tickets for students and apprentices for CHF 10.

Live or relive on the airwaves of RTS-Espace 2, Da Camera program, the magnificent ENDOR concert given on October 28, 2022 at the Salle de musique de La Chaux-de-Fonds by the soprano Anna Prohaska, the cellist Nicolas Altstaedt and the keyboardist Francesco Corti.
The program of the event (above) will allow you an ideal listening. Discover the fascinating interview with Anna Prohaska and Nicolas Altstaedt entitled "Magicians, spirits and biblical figures".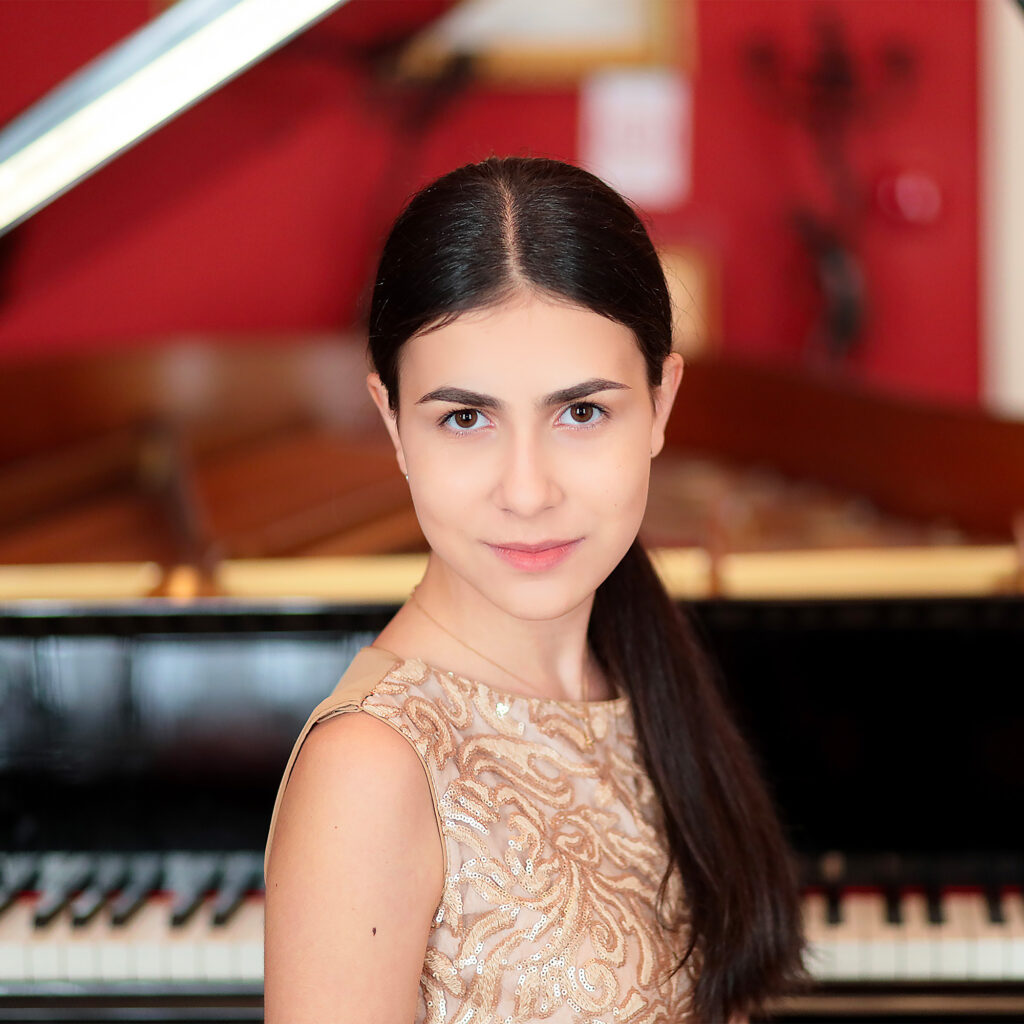 Alexandra Dovgan recently made her debut at the Verbier Festival.
"(…) She's 16, but if you close your eyes, she could be twice or three times that. How many lives do you have to have lived to put that stained-glass light and nobility of tone into Johann Sebastian Bach's Sixth Partita? To rocket through the Beethoven of Les Adieux Sonata with the cutting energy and steely touch reminiscent of the great Russian pianist Sviatoslav Richter? And to venture into Brahms's Variations on a theme by Handel, a massive virtuoso work which she concludes with a Herculean fugue, with a power she draws from who knows where in her adolescent body? And finally, where do the otherworldly colors come from, with which she envelops Bach's sublime Jesus que ma joie demeure as an encore, which only keyboard legends are allowed to play? Something extremely rare has been whispered here."
Le Temps, Jean-Jacques Roth, July 18, 2023
TEMPO DI DOMANI
SA 4 NOV 2023
7:45 pm – 9:45 pm
Salle de musique / avenue Léopold-Robert 27, La Chaux-de-Fonds
Alexandra Dovgan, Verbier church, July 15, 2023. Bach, Partita n°6; Beethoven, "Les Adieux" Sonata; Brahms, Variations on a theme by Haendel
TEMPO DI DOMANI
Almost six decades separate Alexandra Dovgan from the great pianist Grigory Sokolov, who closed the 2022/23 season, but an incredible talent and deep mutual admiration unite them.
Perspectives Musiques is honored to be able to follow the development of this young musician, whose playing is not that of a child prodigy but of an accomplished sixteen-year-old. Listening to it gives you a very special feeling.
"(…) After the confirmation (Yuja Wang the day before), the revelation. The following morning, 16-year-old Alexandra Dovgan took over the church for a recital that will not soon be forgotten. The density of the program speaks for itself. Partita n° 6, by Bach; "Les Adieux", by Beethoven; Variations and fugue on a theme by Handel, by Brahms. An avalanche of notes lasting over an hour and a half, which the young Russian, a protégé of Grigory Sokolov, faced like a saint worthy of a Byzantine icon. With a maturity, grace and determination that call for devotion. A musician to her fingertips. Never letting the Handelian theme fade, but sacrificing nothing of the variety of Brahms' landscapes. What clarity of exposition. What bite in the first variation. What commitment in the final fugue. What contrasts, finally, with Myra Hess's luminous transcription of Bach's "Jesu bleibet meine freude", played as an encore after a Rachmaninov prelude! There's no doubt about it: her horizons already stretch far beyond the peaks of the Swiss Alps."
Le Figaro, Thierry Hillériteau, July 17, 2023
Johann Sebastian Bach
Partita No. 6 in E minor, BWV 830
Ludwig van Beethoven
Sonata in E flat major, Op 81a "Les adieux" (Farewell)
J.S. Bach – Sergei Rachmaninov
Prelude, Gavotte and Gigue,
from the Partita for violin in E major BWV 1006
Sergei Rachmaninov
Variations on a Theme by Corelli op. 42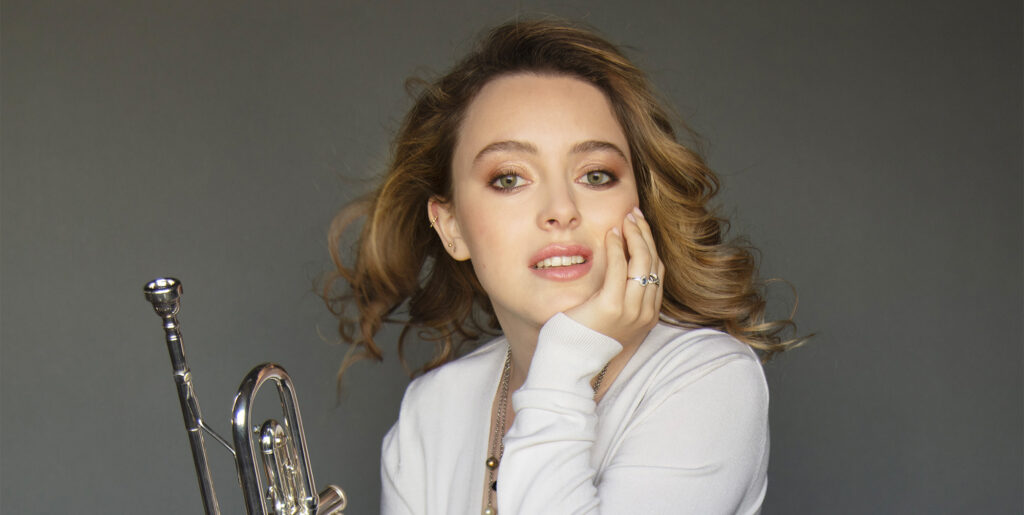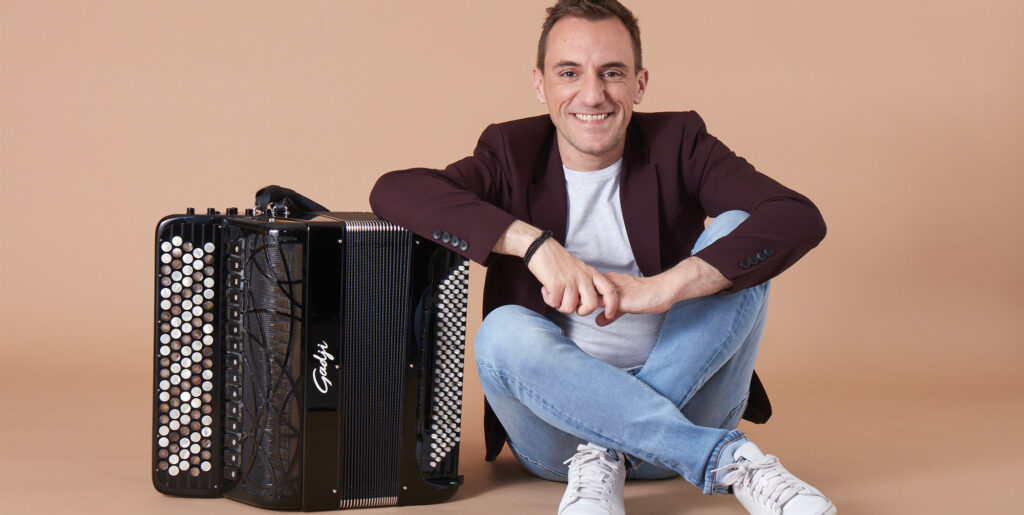 THE PERFECT MATCH
SU 26 NOV 2023
5 pm – 7 pm
Salle de musique / avenue Léopold-Robert 27, La Chaux-de-Fonds
THE PERFECT MATCH
Love, whether passionate, disappointed, crazy, filial, platonic, furtive or impossible; love of one, love of the other, love of oneself, love always…
It is an inexhaustible source of inspiration for artists, and is often the raison d'être and permanent quest of individuals.
Love today is often a question of matches! Fabien Waksman, a prodigious young composer, will tell us otherwise. For the trumpet and accordion duo, he imagined a creation full of humor, virtuosity, tenderness and questioning: The Perfect Match.
The work, composed in the style of a Suite de danses baroque, is the main theme of this new program. Each of these movements is interspersed with key works from the repertoire, transcribed for the duo and inspired by… love, of course!
A few pistons, a handful of pearly keys, a wind of dance, a wind of incessant travel, a classic wind, but a popular wind…
That's what these two wonderful musicians, figureheads of their respective instruments, have to say.
Fabien Waksman's music rubs shoulders with that of Georges Bizet, Leonard Bernstein, Rafael Mendes, Astor Piazzolla and Michel Legrand to tell the tale of the trumpet and accordion, and of Lucienne and Félicien's love affair!
Trumpeter Lucienne Renaudin-Vary and accordionist Félicien Brut are happy to share the stage, and it shows! They recount the mixed paths of their instruments, the mixed paths of their respective young careers: from bal musette to opera, from jazz to romantic masterpieces, it's sometimes just a short step… A dance step, of course!
Carmen Fantasy
by Cyrille Lehn
After Georges Bizet
West Side Story– excerpts
by Leornard Bernstein
Arrangement by Thibault Perrine
Maria de BuenosAires – excerpts
by Astor Piazzolla
Arrangement by Jérôme Ducros and Domi Emorine
Les Parapluies de Cherbourg
by Michel Legrand
Arrangement by Evgeni Derbenko
(accordion solo)
Romance
by Rafael Méndez
L'Hymne à l'amour
by Marguerite Monnot and Édith Piaf
Arrangement by Domi Emorine
The Perfect Match
Suite for trumpet and accordion
by Fabien Waksman
Creation 2023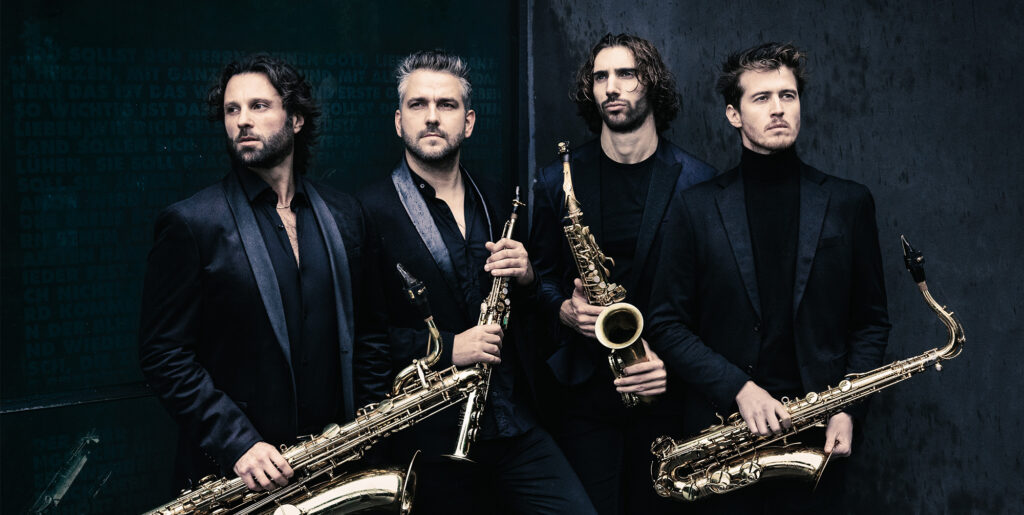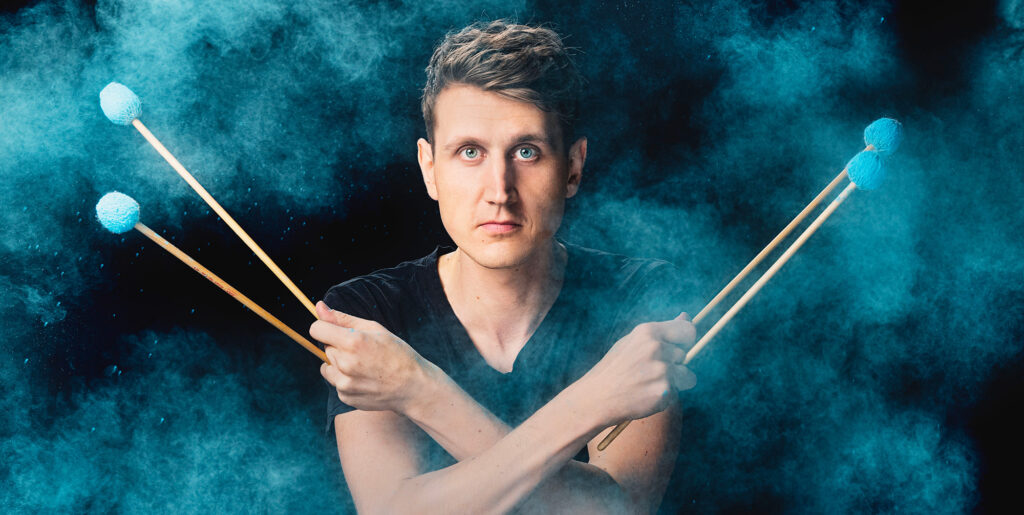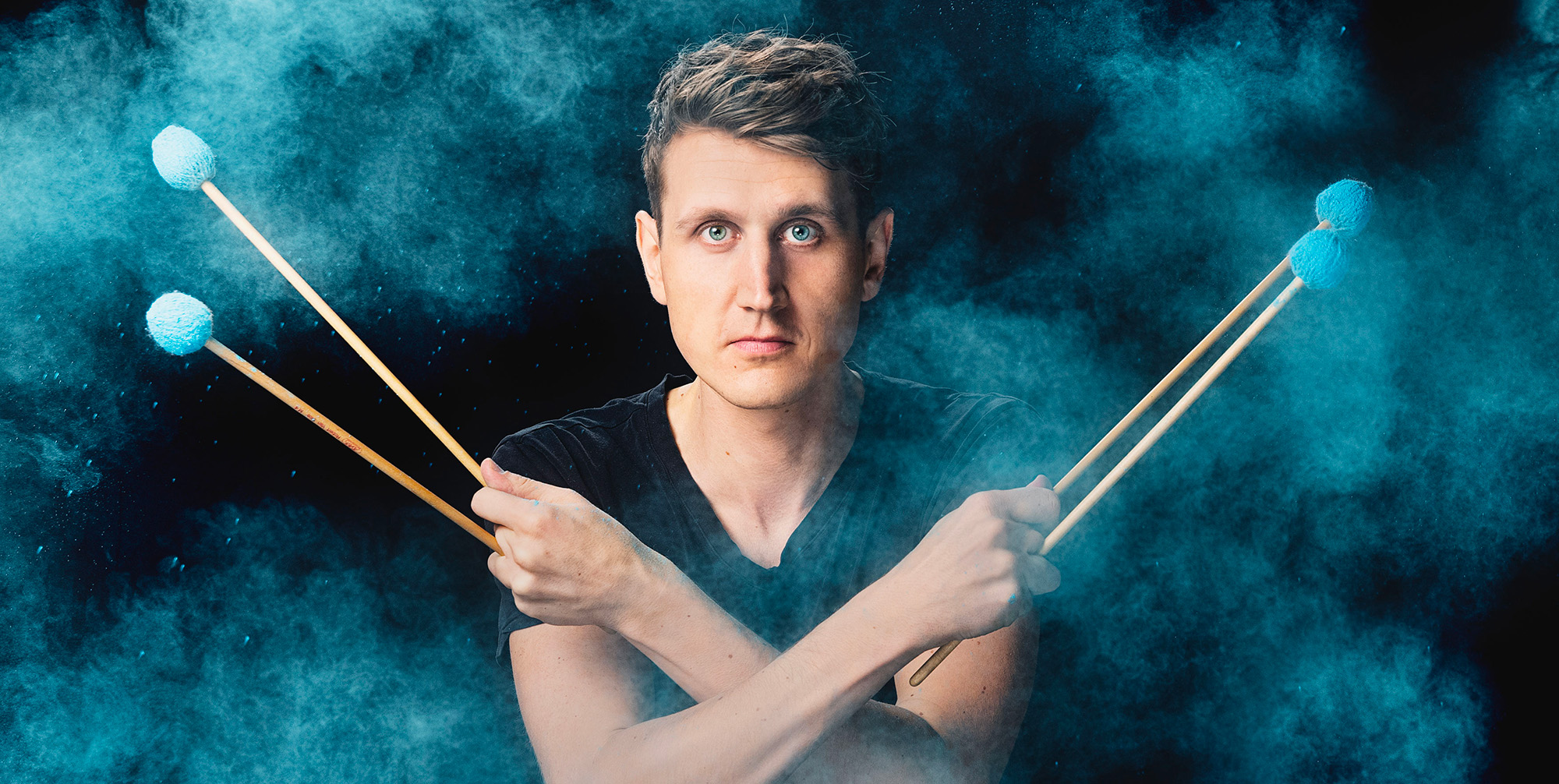 STARRY NIGHT
SU 21 JAN 2024
5 pm – 7 pm
Salle de musique / avenue Léopold-Robert 27, La Chaux-de-Fonds
STARRY NIGHT
Five young musicians create soundscapes that no one has explored before, embarking on a Star Trek-like journey.
Percussionist Alexej Gerassimez and the SIGNUM saxophone quartet are all highly acclaimed performers and universalists of the young classical music scene. These are five virtuosos who love to break down barriers between concert and performance, between styles and genres and between composition and improvisation.
Crossing borders is also the central focus of the programme which the multi-percussionist and four saxophonists have conceived together. Familiar classics such as Holst's "Planets" are followed by contemporary works by Alexej Gerassimez ("Rebirth") and Steve Martland ("Starry Night") and by a new piece specially commissioned from the New Zealand composer John Psathas. Cosmic sound tracks by John Williams rub shoulders with fire crackers from the world of rock music (AC/DC). The theatrically choreographed work "Bad Touch" and a series of moderations define the concert cosmos.
In putting together their set list, the musicians have sought inspiration from the major questions facing mankind. Who are we? Where do we come from? Where are we going? Their music takes the audience on a trip deep into space and right into the heart of our subconscious, where we confront our fears, dreams and yearnings.
In short, the concert becomes a spatial experience which appeals to all ages and all types of audience – exciting and soothing, surprising and familiar, romantic and rocking, grounded and other worldly.
Alexej Gerassimez (1987) Rebirth
for percussion and saxophone quartet
Gustav Holst (1874-1934) The Planets
Transcription for percussion and saxophone quartet, by Hugo Van Rechem
Uranus
Venus
Jupiter
Casey Cangelosi Bad Touch
John Williams (1932) Flying Theme (E.T.)
Arrangement for saxophone quartet and percussion by Alexej Gerassimez
Interval
Alexej Gerassimez (1987) Asventuras
for Snare Drum Solo
Steve Martland (1954-2013) Starry Night
Transcription for percussion and saxophone quartet
AC/DC (Angus Young, Malcolm Young) Thunderstruck
Transcription for percussion and saxophone quartet by SIGNUM saxophone quartet
John Psathas (1966) Connectome (2019)
Commission piece for Alexej Gerassimez and SIGNUM saxophone quartet
Pashupatastra
Farewell to Flesh
Rom in Space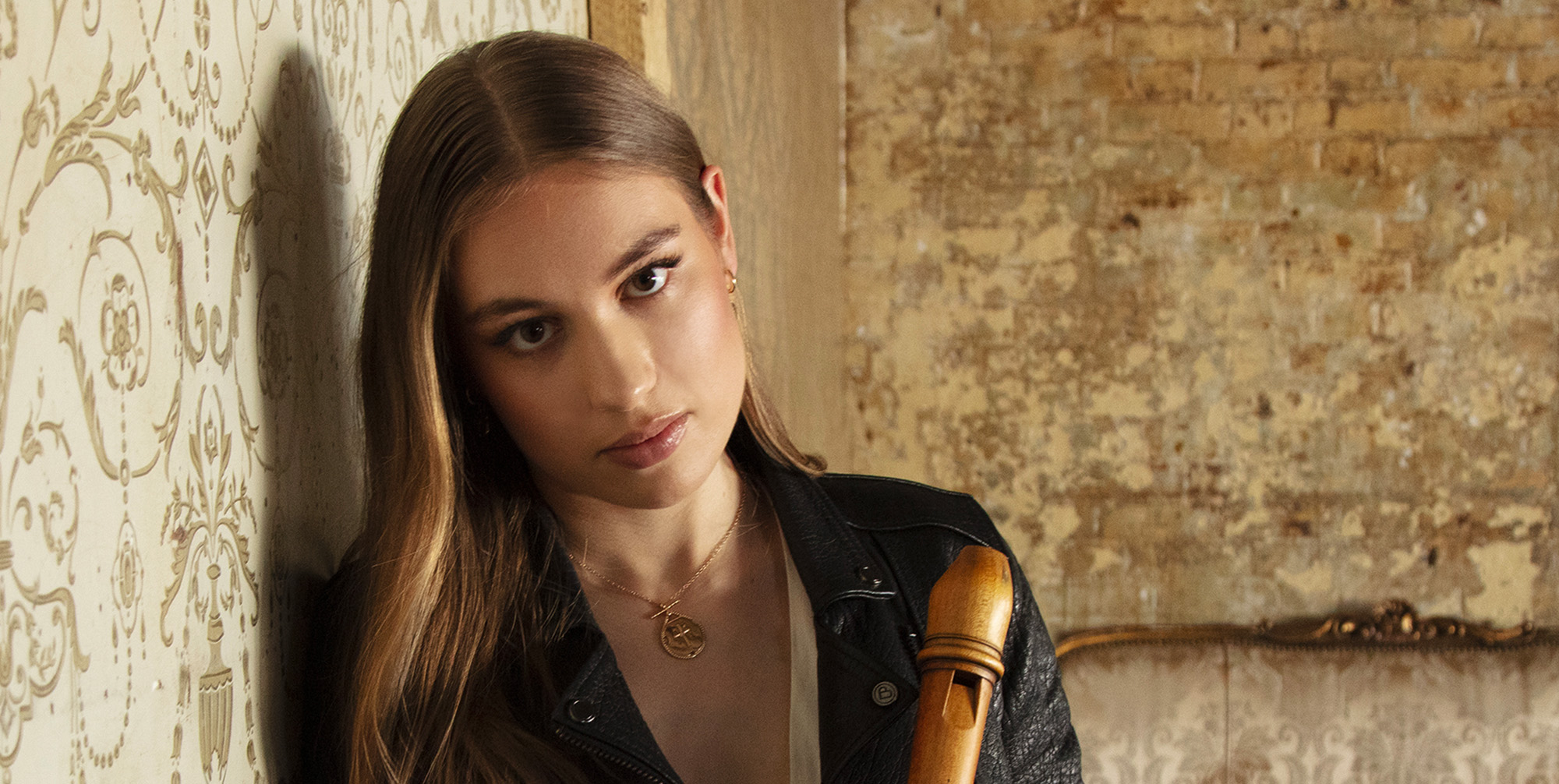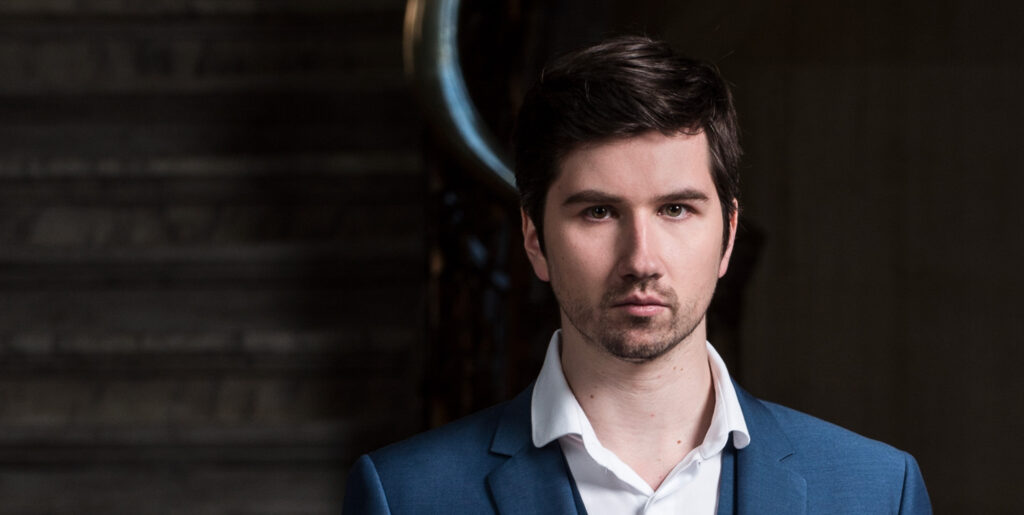 IMAGINE
SU 11 FEB 2024
5 pm – 7 pm
Salle de musique / avenue Léopold-Robert 27, La Chaux-de-Fonds
IMAGINE
This concert could have been called "Perles musicales", "Au-delà du Baroque", "Fantaisies musicales", or even "Couplets de Folies", named after the work by Marin Marais that closes the concert. Then came "Imagination" and, finally, "Imagine".
The young Dutch recorder player Lucie Horsch left a lasting impression when she performed with the Italian Baroque ensemble Concerto de' Cavalieri in October 2022, replacing the ailing Egyptian soprano Fatma Said at short notice.
And what can we say about Thomas Dunford that hasn't already been said? Other than that, he literally electrified audiences at his June 2022 concert with the Jupiter ensemble and mezzo Lea Desandre, three weeks after his delightful dialogue with harpsichordist Jean Rondeau on Lever et Coucher du Roi.
Reunited for the first time on the Perspectives Musiques stage, Lucie Horsch and Thomas Dunford offer a program of unprecedented richness and diversity, featuring thirteen composers from four countries and spanning six centuries!
Dario Castello (1602 – 1631)
Sonata seconda
Georg Philipp Telemann (1681 -1767)
Sonata in C major TWV 4: C5
Jacob van Eyck (1590 – 1657)
"The English Nightingale
(The English Nightingale)
François Couperin (1668 – 1733)
The Nightingale in Love
Johann Sebastian Bach (1685 – 1750)
Prelude, from Cello Suite No. 1 in G major BWV 1007
Johann Sebastian Bach
Suite BWV 997
Joan Ambrosio Dalza (Died 1508)
From "Intabulatura de lauto:
"Calata ala Spagnola
Antonio Vivaldi (1678 – 1741)
Siciliano – Allegro molto: from Concerto for Flautino in C major RV 443
Barbara Strozzi (1619 – 1677)
Lagrime mie
Isabella Leonarda (1620 – 1704)
Sonata duodecima
Francesca Caccini (1587-1640)
Canzonetta "Chi desia di saper che cos'è amore" (Who wishes to know what love is)
Claude Debussy (1862 – 1918)
"Syrinx
Anne Danican Philidor (1681 – 1728)
Sonata in D minor
Marin Marais (1656 – 1728)
"Human voices
Marin Marais
"Couplets de Folies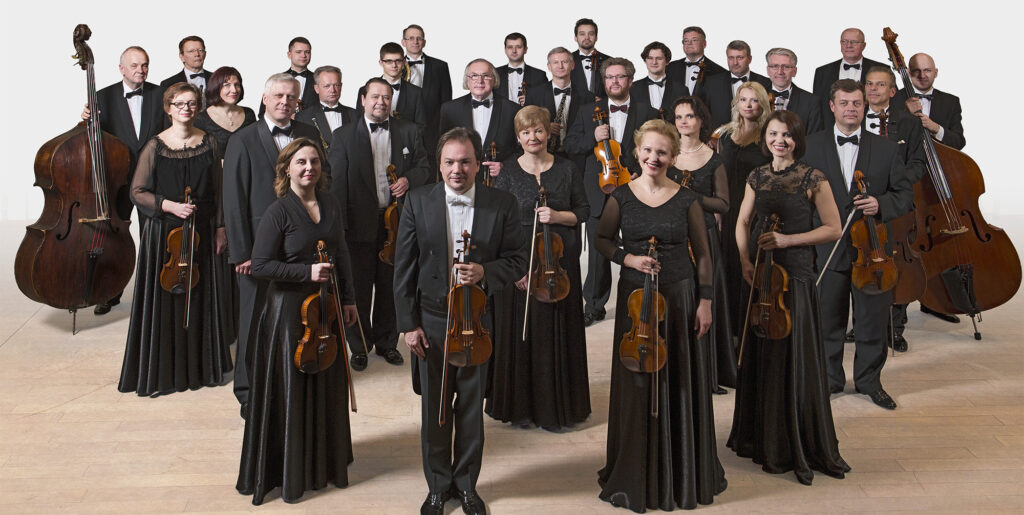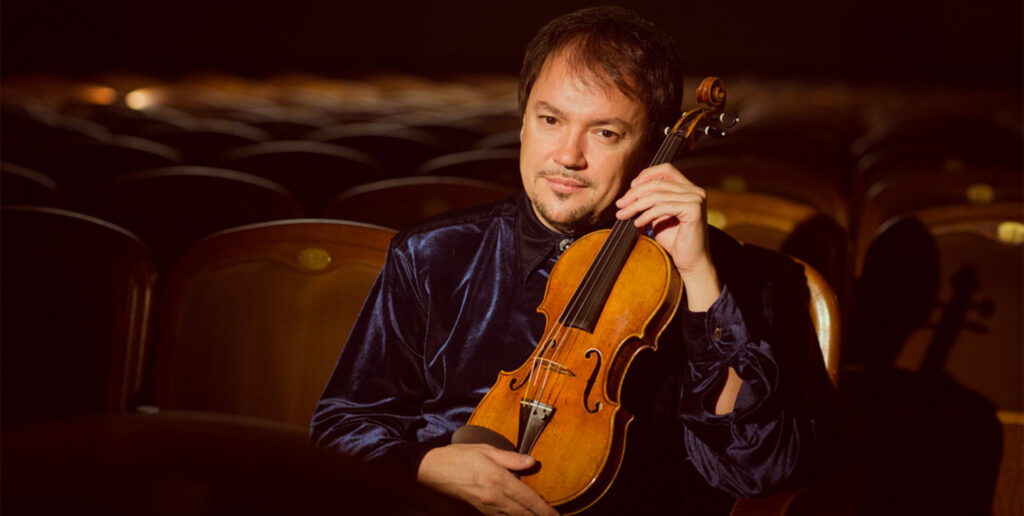 SERENADE
TU 16 APR 2024
7:45 pm – 9:45 pm
Salle de musique / avenue Léopold-Robert 27, La Chaux-de-Fonds
Sergej Krylov violin and musical direction
Leonard Bernstein. Serenade (After Plato's Symposium) (1954) / V. Socrates; Alcibiades (Molto tenuto; Allegro molto vivace). (fragment) / Sergej Krylov, violin – Lithuanian Chamber Orchestra (LCO)
SERENADE
"The Lithuanian Chamber Orchestra is like an instrument of the highest quality, with its own sound and traditions of interpretation. I rank this orchestra among the leaders of its kind. Fifty years is a long time. Few orchestras in Europe can boast such a glorious past."
Sergej Krylov, violinist and musical director of the LCO
Leonard Bernstein
Serenade, for solo violin, harp, string orchestra and percussion
Georges Bizet / Rodion Shchedrin
Carmen Suite, for string orchestra and percussion
Suite Carmen is a one-act ballet created in 1967 at Moscow's Bolshoi Theater by Cuban choreographer Alberto Alonso to music by Russian composer Rodion Shchedrin for his wife, prima ballerina assoluta Maya Plisetskaya. The music, taken from Bizet's opera Carmen and arranged for strings and percussion, is not a pastiche of the 19th century, but rather "a creative meeting of minds", as Shchedrin put it. Bizet's melodies, clothed in a variety of new instrumental colors (including the frequent use of percussion) and rhythmic inventiveness, are often formulated with great wit and humor. Initially banned by the Soviet hierarchy as "disrespectful" of the opera for these very qualities, the ballet has since become Shchedrin's best-known work and has remained popular in the West for what critic James Sanderson calls "an iconoclastic but highly entertaining retelling of Bizet's opera" Source Wikipedia.
"There is no literal program for this Serenade, although it was born out of a rereading of Plato's charming dialogue 'The Symposium'. The music, like the dialogue, is a series of linked statements in praise of love."
Excerpt from a program note written by Leonard Bernstein the day after he signed the score.
Photographic credits:
Grigory Sokolov © Vico Chamla
Photographic credits:
Alexandra Dovgan © Irina Schymchak
Lucienne Renaudin Vary: photography by Simon Fowler © Parlophone Records Ltd
Félicien Brut: photographie Valerie Archeno © Parlophone Records Ltd
SIGNUM saxophone quartet © Anna Tena
Alexej Gerassimez © Nikolaj Lund
Lucie Horsch © Simon Fowler
Thomas Dunford © Julien Benhamou
Lithuanian Chamber Orchestra © D. Matvejevas
Sergej Krylov © Evgeny Evtukhov
Photographic credits:
Aurèle Nicolet © Private collection Christiane Nicolet
Emmanuel Pahud © Josef Fischnaller, under license to EMI Classics
Kolja Blacher © Bernd Bühmann
Jens Peter Maintz © Mat Hennek
Christine Schornsheim © Astrid Ackermann
Grigory Sokolov © Vico Chamla