Where?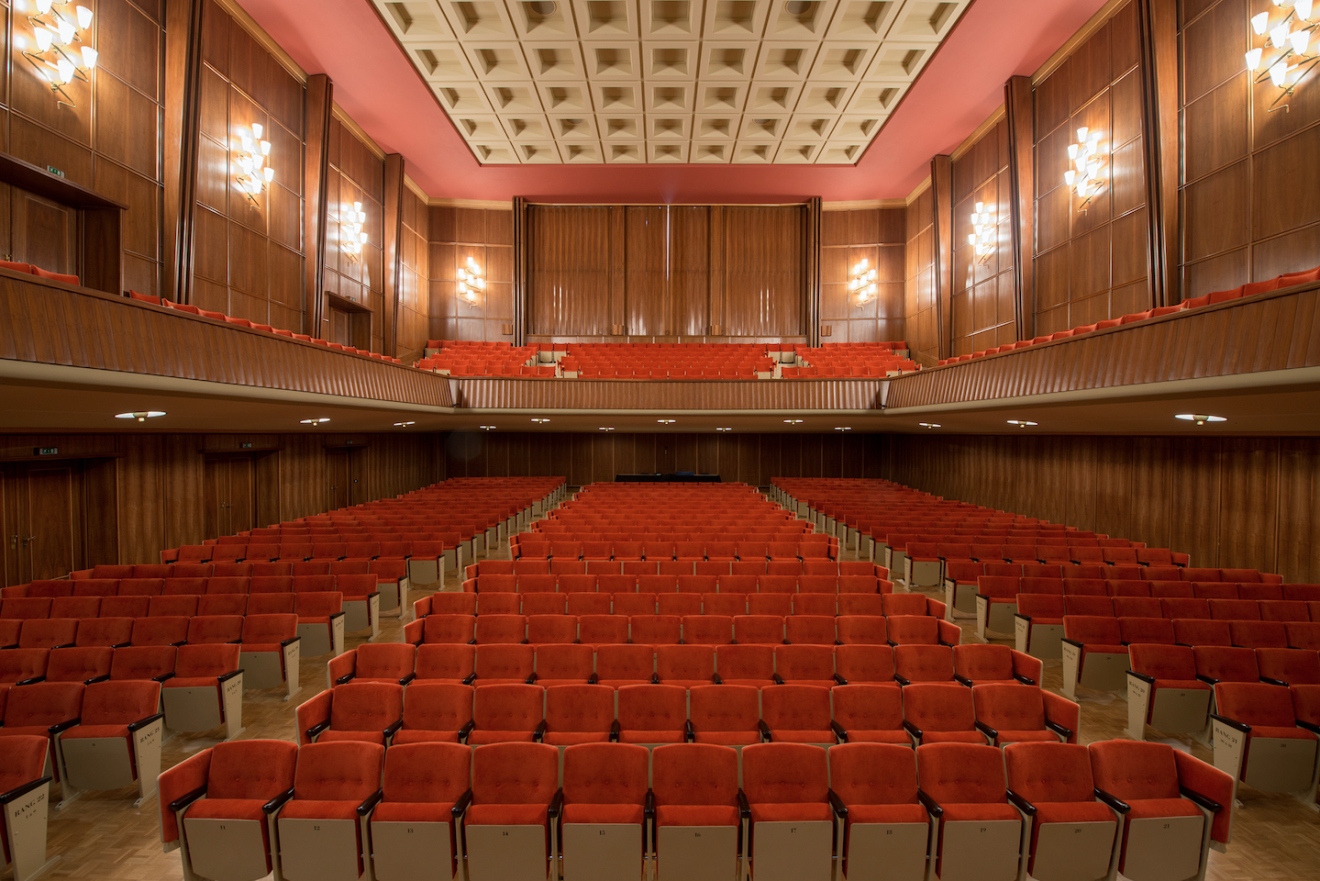 The Salle de musique of
La Chaux-de-Fonds,
a jewel with incomparable acoustics.
Avenue Léopold-Robert 27, CH-2300 La Chaux-de-Fonds.
What?
Concerts for everyone!
For the concerts themselves, there is only one credo: the highest international level, the Music Hall and "friendly" prices: access to the concerts from CHF 25.00, CHF 10.00 for students and apprentices, the five-concert subscription from CHF 80.00, the Plus subscription (9 concerts) from CHF 145.00! Collaboration with the AG culturel and the Carte Culture (Caritas).
Seven of the nine 2021/22 concerts are recorded by RTS-Espace 2, the one on 23 June 2022 is broadcast live.
Interdisciplinarity
Interdisciplinarity was embodied by the show Dori, which took place from 26 May to 6 June 2021, a show focused on mediation and children's rights. Eight performances took place in La Chaux-de-Fonds and Saint-Imier. The show was a great success and emotional.
The socio-therapeutic project
Our desire is to collaborate with populations that are still too marginalized, with institutions that welcome people who are temporarily or permanently weakened or made vulnerable by their life course.
The socio-therapeutic project has been delayed due to the health crisis. Thus the pre-concert in collaboration with the Fanfare 3D and the Fondation Les Perces-Neige, which should have taken place during the 2020/21 season, has been postponed to a later date.
The field of training
We aim to set up collaborations with various schools. The collaboration with the Collège musical de la Ville de La Chaux-de-Fonds, in the form of a pre-concert, has also been postponed. The events in collaboration with the Conservatoire de musique neuchâtelois, around the concert of the Signum saxophone quartet and the percussionist Alexej Gerassimez – pre-concert and interpretation course – have been postponed to March 2023.
However, an exchange is planned between Jean Rondeau and the students of the CMNE, all instruments included, as part of the Portrait organised by Perspectives Musiques on the star of the harpsichord.
The transmission
Again and again, and more than ever: a grandfather or grandmother with his or her grandchild, a free child.
Finally, the recital by the young Russian pianist Alexandra Dovgan, postponed twice, was a great success on 15 June 2021. The recital by Grigory Sokolov, which is in dialogue with this concert, will take place on 2 June 2023.