Where?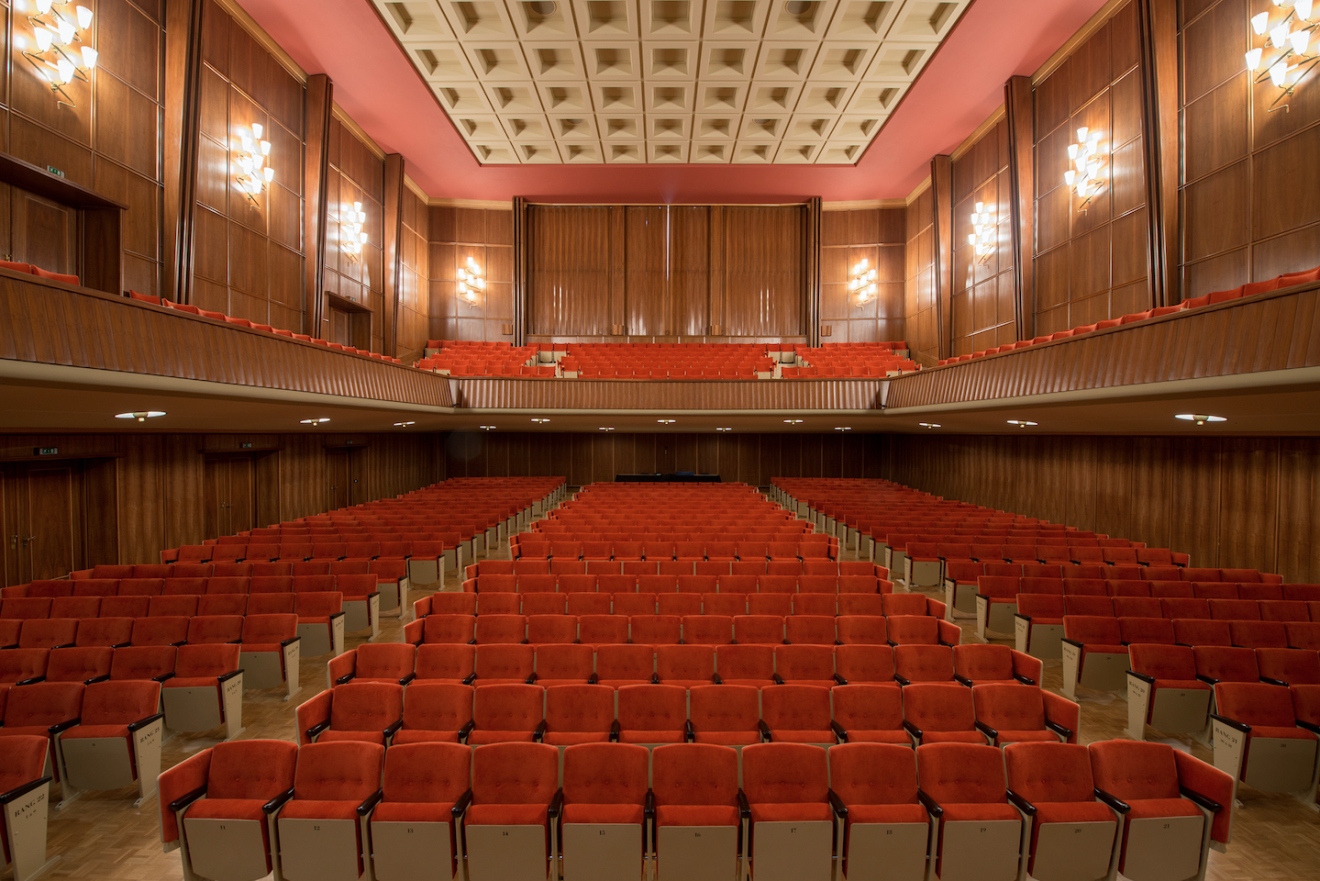 The Salle de musique of
La Chaux-de-Fonds,
a jewel with incomparable acoustics.
Avenue Léopold-Robert 27, CH-2300 La Chaux-de-Fonds.
What?
Musical and artistic emotion and reflection made accessible
Single credo: the highest international standard, the Salle de musique in La Chaux-de-Fonds (Switzerland, 998 seats) and "friendly" prices: subscription for five concerts from CHF 80 (from CHF 70 until 31 October !) Access to the concerts from CHF 25, CHF 20 for AVS/AI/unemployed, CHF 15 for holders of the Culture Card (Caritas), and at the price of CHF 10 for students, apprentices and under sixteen year olds and CHF 15 for under twenty one year olds. Collaboration with the subscription AG culturel. Accessibility seen also from the point of view of programming, which does not prohibit an all-Bach concert with only one instrument, the cello piccolo.
The concerts on November 20, 2020 and February 20 are recorded by RTS-Espace 2, the one on March 9, 2021 is broadcast live.
The concert on May 20, 2021 by Studio Pettavel. All 4 concerts are filmed.
Interdisciplinarity
Interdisciplinarity was to be embodied by the duo Jumel on 5 June 2020 as the first part of the closing concert, a performance that had to be postponed due to the Coronavirus crisis. The 2020/21 season features Dori, a character created and performed by Mélanie Pauli, one of the two artists making up the Jumel Duo. Dori is a show about children's rights.
The socio-therapeutic project
Our desire is to work with populations that are still too marginalized, such as hospitals and other institutions that take in people who are temporarily or permanently weakened or made vulnerable by their life course. During the 2020/21 season, on pre-concerts, on February 20, 2021, will be performed by La Fanfare 3d, la fanfare autrement, in collaboration with the Perce-Neige Foundation.
The field of training
We aim to set up collaborations with various schools, such as the Collège musical de la Ville de La Chaux-de-Fonds (pre-concert on March 9, 2021) or the Conservatoire de musique neuchâtelois-CMNE (pre-concert on May 20, 2021 and masterclass the next day by the Signum saxophone quartet for saxophone students at the CMNE).
Transmission
During 2020/21, the transmission will take place in two ways, the first, pricing – grandparents with their grandson or granddaughter, child free – the second reaching the heart of the artistic program with two piano recitals performed by 13-year-old Alexandra Dovgan and the great Grigory Sokolov, who is full of praise for the young pianist.