TOUS POUR LA MUSIQUE was born on May 1, 2019!
We were looking for a name that evokes the idea of openness and "democratisation" of classical music concerts (subscription for five concerts from CHF 80). We found "Tous pour la musique" which offers a beautiful energy.
Emmanuel Pahud
principal flute of the Berlin Philharmonic Orchestra supports TOUS POUR LA MUSIQUE.
"A beautiful new season that Tous pour la musique offers us, where Frédéric Eggimann entrusts 5 evenings to great artists in their favourite repertoire, as if carried by a wind of freedom! This proposal, through its programming and its pre-shows with various local contributors, also weaves a social link between music lovers of different styles and origins, broadening the musical horizon proposed. For the pleasure of music played and experienced together, without stylistic, generational or social divisions: fans of all ages will find themselves there, but also young people in training at the Lycée or in apprenticeship cycles, at the Conservatory or at the Haute Ecole de Musique."
Let's go, Tous pour la musique!
Emmanuel Pahud The place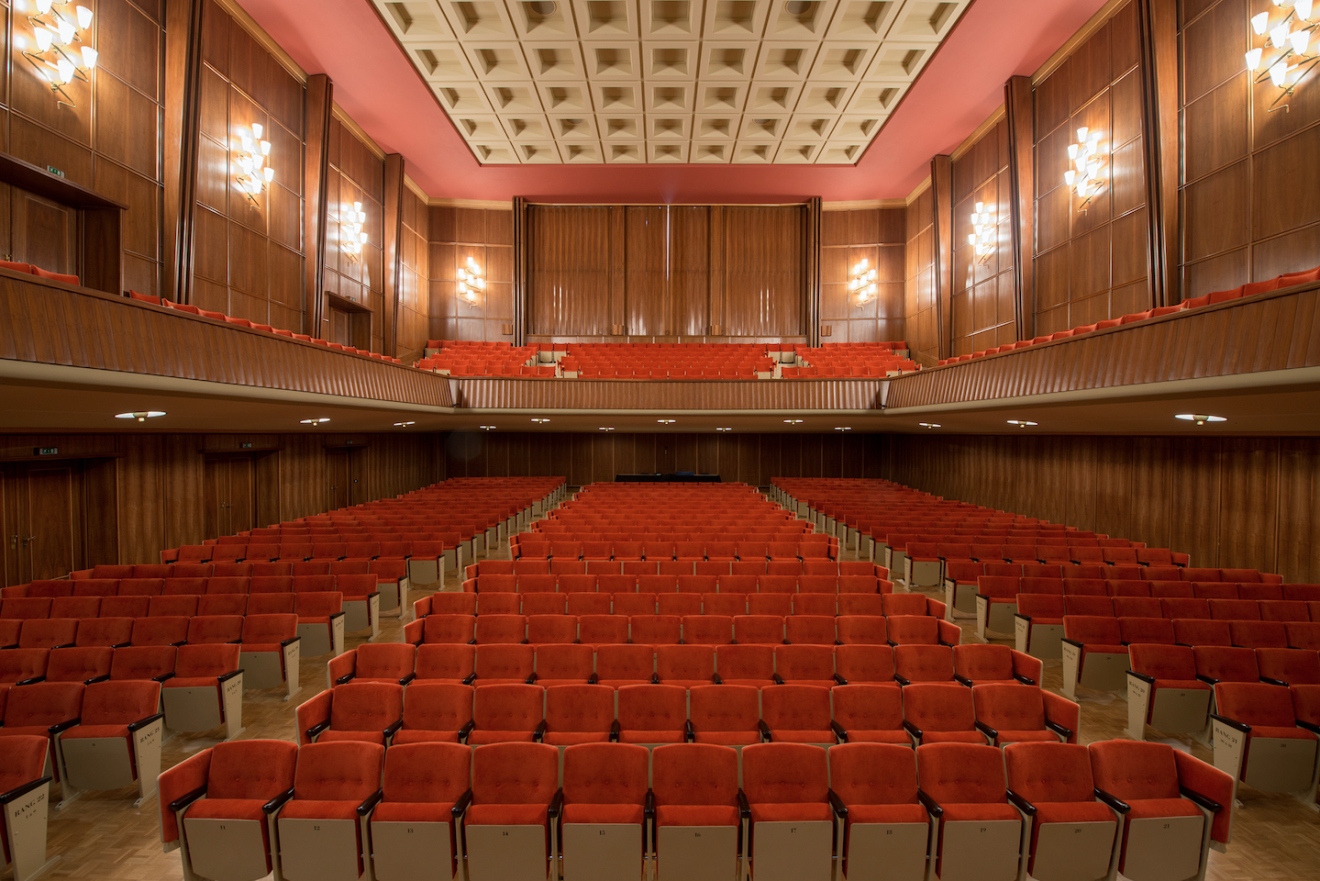 The Salle de musique of
La Chaux-de-Fonds,
a jewel with incomparable acoustics.
Avenue Léopold-Robert 27, CH-2300 La Chaux-de-Fonds.
The concerts
Single credo : the highest international artistic level, the Salle de musique of La Chaux-de-Fonds (Switzerland), 998 seats), "friendly" prices: access to the concerts from CHF 25, from CHF 15 for holders of the Culture Card (Caritas), CHF 10 for students, apprentices and under sixteen year olds, CHF 15 for under twenty one year olds and a subscription to five concerts from CHF 80! Collaboration with the subscription "20 years 100 francs".
All concerts are recorded either by RTS-Espace 2 or by Studio Pettavel and are filmed by Coraclips.
Interdisciplinarity
Interdisciplinarity was to be brought by the duo Jumel on 5 June 2020 as the first part of the closing concert, a performance that had to be cancelled or postponed due to the Coronavirus crisis.
The socio-therapeutic project
Our desire is to work with populations that are still too marginalized, such as hospitals and other institutions that take in people who are temporarily or permanently weakened or made vulnerable by their life course.
The field of training
We aim to set up collaborations with various schools, such as the Collège musical de la Ville de La Chaux-de-Fonds or the Conservatoire de musique neuchâtelois, in the form of pre-concerts and masterclasses, among others.
Transmission
Grandparents with their grandson or granddaughter, child free.