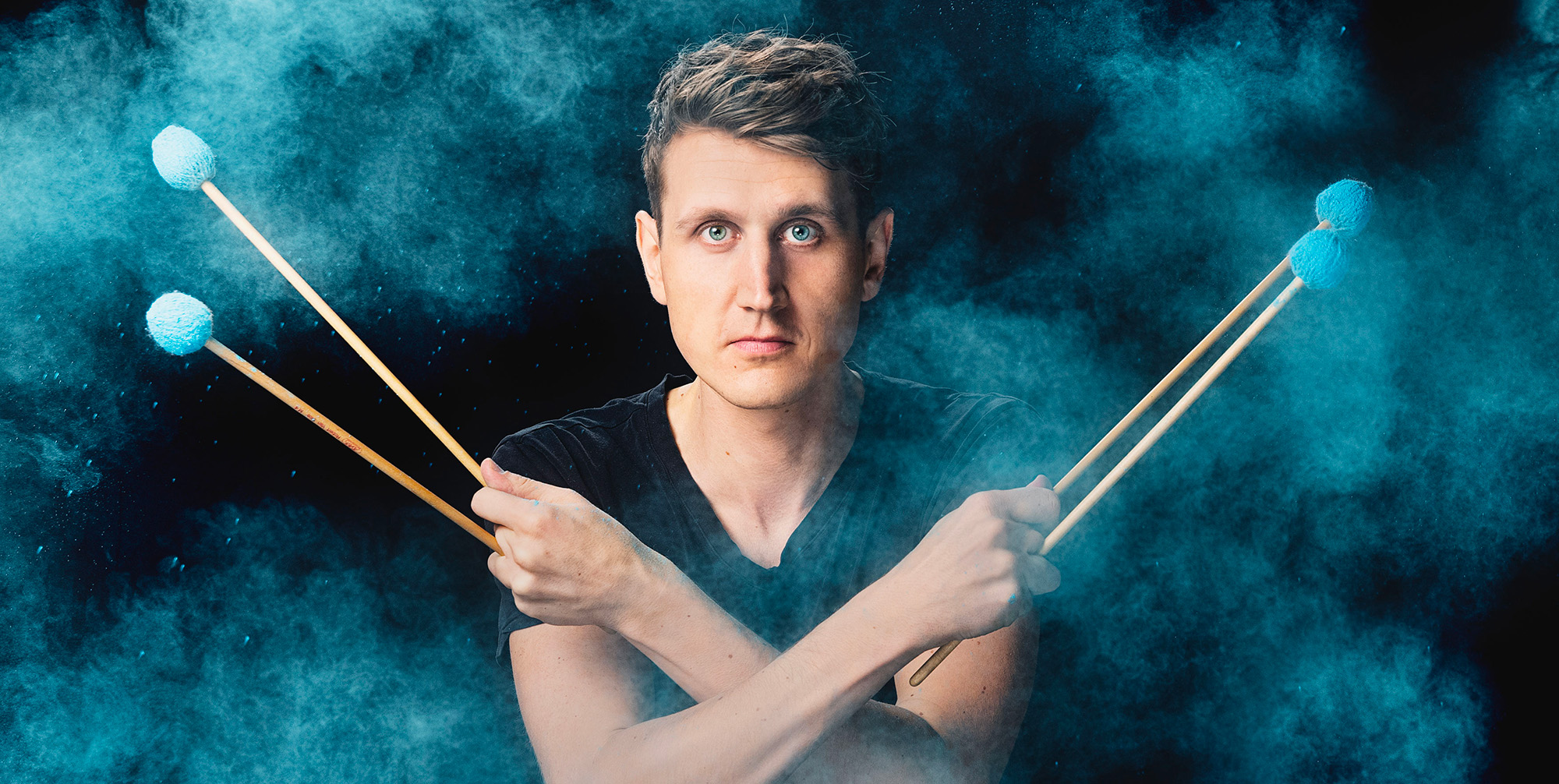 Alexej Gerassimez,
percussion
Essen-born percussionist Alexej Gerassimez is as versatile a musician as his instruments. He is not only a phenomenal virtuoso, but also a creative and intelligent musician with incredible energy and a wealth of color.
His repertoire ranges from classical and new music to jazz and minimal music and expands with his own compositions and new concerts that are written to suit him. The world premiere of John Psatha's concerto "Leviathan" with the Rundfunksinfonieorchester Berlin under the direction of Markus Poschner took place with great success in the Berlin Philharmonie in 2021, followed by concerts in the Elbphilharmonie and the Tonhalle Düsseldorf as well as in New Zealand, among others. He premiered Kalevi Aho's Double Concerto for Viola and Percussion in 2022 with the Lahti Symphony Orchestra under Anja Bihlmaier and recorded it for BIS records.
The new percussion concerto by Japanese composer Malika Kishino was performed for the first time in November 2022 at the Essen Philharmonie under the direction of Jonathan Stockhammer.
In the 2023-2024 season, Alexej Gerassimez will be artist-in-residence at the Tonhalle Düsseldorf and the Staatstheater Augsburg and will go on tour with the Bergen Philharmonic Orchestra under the direction of Ed Gardner. He will perform with his own percussion group at venues including the Alte Oper Frankfurt, Tonhalle Düsseldorf, Muziekgebouw Amsterdam and Heidelberger Frühling.
His partners include the pianists Arthur and Lucas Jussen and the jazz pianist Omer Klein. With the SIGNUM saxophone quartet, Alexej Gerassimez continues on "a journey through the universe", the successful program "Starry Night" has been released as an album by Berlin Classics and has already been performed at festivals such as the Heidelberger Frühling, Grafenegg Festival, Schleswig-Holstein Musikfestival and the Festspiele Mecklenburg-Vorpommern.
Alexej Gerassimez is Professor of Percussion at the University of Music and Performing Arts in Munich.
Photographic credits:
Nikolaj Lund