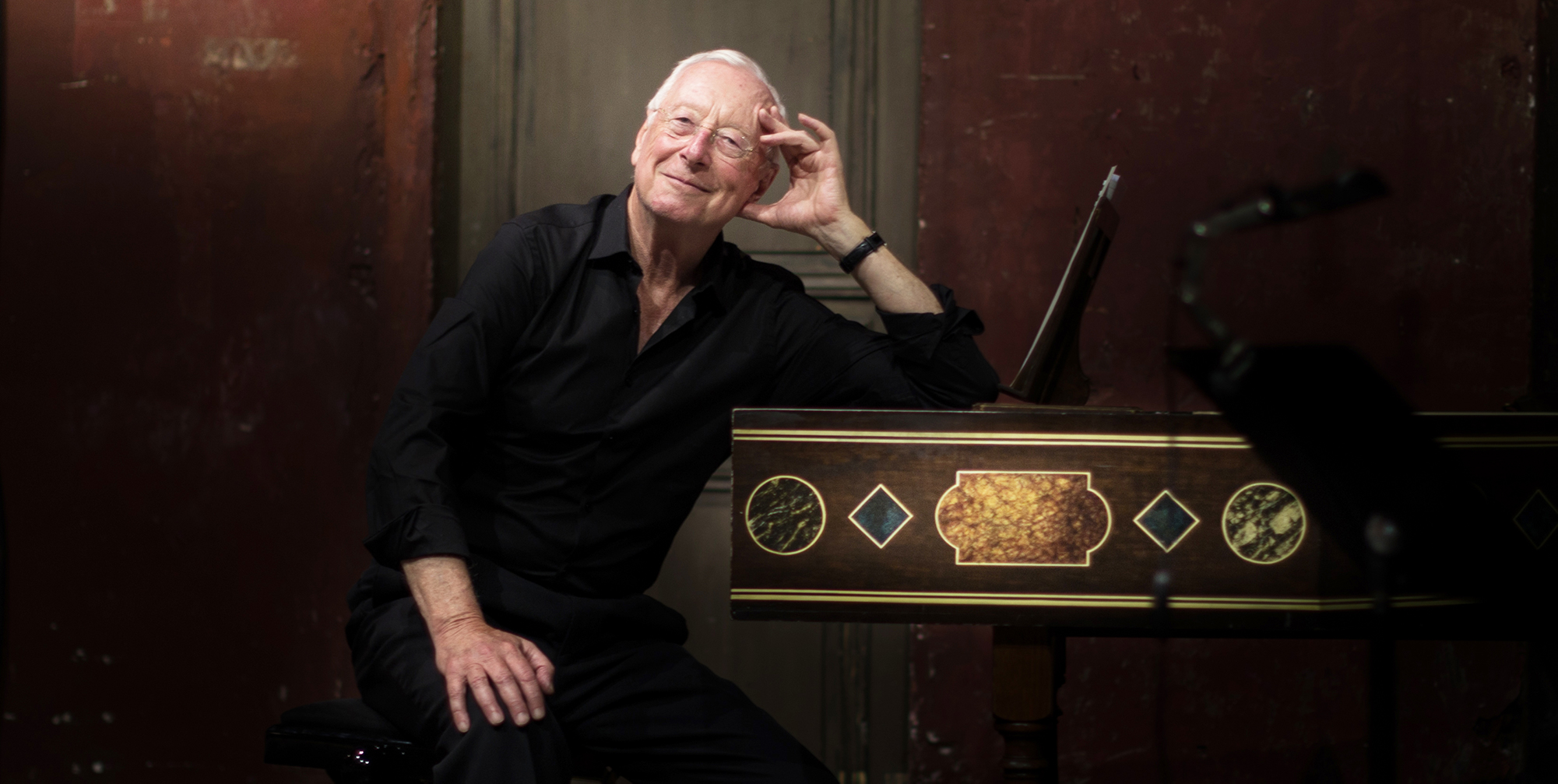 William Christie, conducting and harpsichord
Founding co-director of Les Arts Florissants
William Christie is the architect of one of the most remarkable musical adventures of the last forty years. Harpsichordist, conductor, musicologist and teacher, he has played a pioneering role in the rediscovery of Baroque music by bringing the French repertoire of the 17th and 18th centuries to a wide audience.
An American by birth who has lived in France since 1971, his career took a decisive turn when he founded Les Arts Florissants in 1979. At the head of this instrumental and vocal ensemble, he imposed his very personal style on both the concert and opera scenes. In 1987, he made a name for himself with Lully's Atys at the Opéra Comique and then in the major international venues.
From Charpentier to Rameau, via Couperin and Mondonville, William Christie is the undisputed master of the tragédie-lyrique, the opéra-ballet, the French motet and court music. His attachment to French music does not prevent him from exploring the repertoires of Monteverdi, Rossi, Purcell, Händel, Mozart, Haydn and Bach.
Recent opera productions include Handel's Jephtha and Ariodante at the Paris Opera and the Vienna Staatsoper respectively, as well as John Gay's The Beggar's Opera at the Théâtre des Bouffes du Nord and Monteverdi's L'incoronazione di Poppea at the Salzburg Festival in 2018.
As a guest conductor, he regularly leads orchestras such as the Berliner Philharmoniker and the Orchestra of the Age of Enlightenment on stages such as the Glyndebourne Festival, the Metropolitan Opera and the Zurich Opernhaus.
His discography includes more than a hundred recordings, the latest of which – La Messe en si, "Si vous vouliez un jour" and L'incoronazione di Poppea – have been released in the "Les Arts Florissants" collection by harmonia mundi.
In 2002 he founded the Académie du Jardin des Voix to further his work as a teacher. Since 2007, he has been artist-in-residence at the Juilliard School of Music in New York where he gives masterclasses twice a year. In 2021 he launches with Les Arts Florissants the first Masterclasses at the Quartier des Artistes (Thiré, Vendée – Pays de la Loire) for young professional musicians.
In 2012, he created the festival Dans les Jardins de William Christie in Thiré, Vendée, where he brought together Les Arts Florissants, his students from the Juilliard School and the laureates of the Jardin des Voix. In 2018, he donated his entire estate to the William Christie – Les Arts Florissants Foundation.
Photographic credits:
© Oscar Ortega