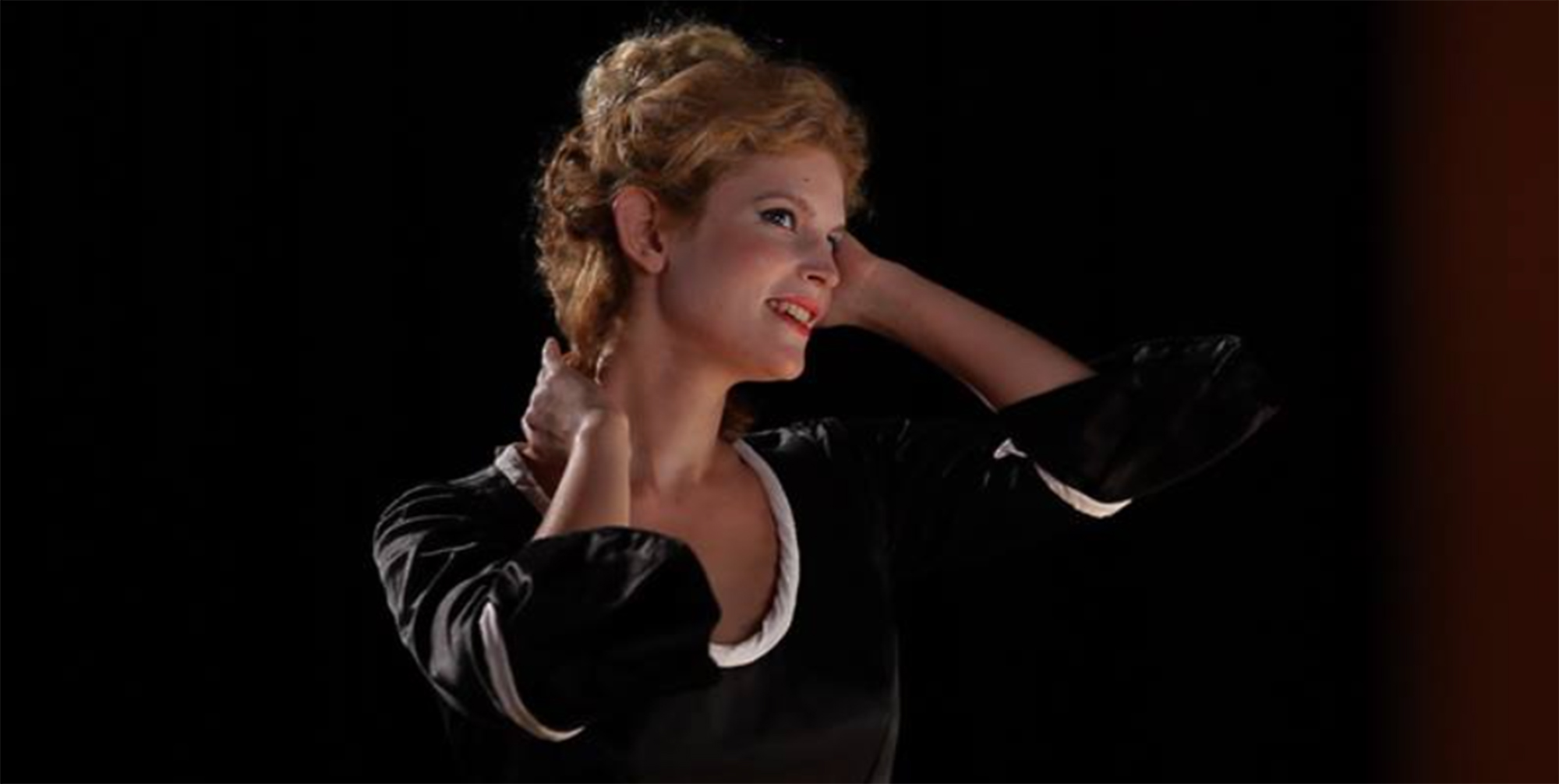 Shakèd Bar,
mezzo-soprano
Hailed by the New York Times as "a voice of exceptional liveliness and presence", Shakèd Bar has recently made in New York her debut with William Christie, singing the role of Fillide (Handel's Aminta e Fillide).
Shakèd Bar made her debut in 2016 as Fiordiligi (Mozart's Così fan tutte) in the Festival della Valle d'Itria production, conducted by Maestro Fabio Luisi. Following the success of this performance, she was invited to sing the soprano part of Mozart's Requiem with Fabio Luisi and the Orchestra Internazionale d'Italia.
In 2019, she will participate as a soloist in a New York Festival of Song program at Juilliard with Steven Blier, entitled "Kurt Weill's Berlin," before winning Juilliard's Vocal Arts Honors Recital at Alice Tully Hall. Shaked Bar also performed the role of Dido (Purcell's Dido and Aeneas) in a Juilliard Opera production in New York, at London's Opera Holland Park and at the Opéra Royal de Versailles. Further roles include Poppea and Nerone in Monteverdi's L'incoronazione di Poppea, Zerlina in Mozart's Don Giovanni and Serpetta in Mozart's La finta giardiniera.
Shakèd Bar won the 2016 Selma D and Leon Fishbach Memorial Prize at the Handel Singing Competition in London. She received her Bachelor of Music degree from the Jerusalem Academy of Music and Dance and holds a Master of Music degree from the Juilliard School, where she studied with Edith Bers. In recent years she has worked with the renowned Italian Contralto Sonia Prina.
Crédits photographiques :