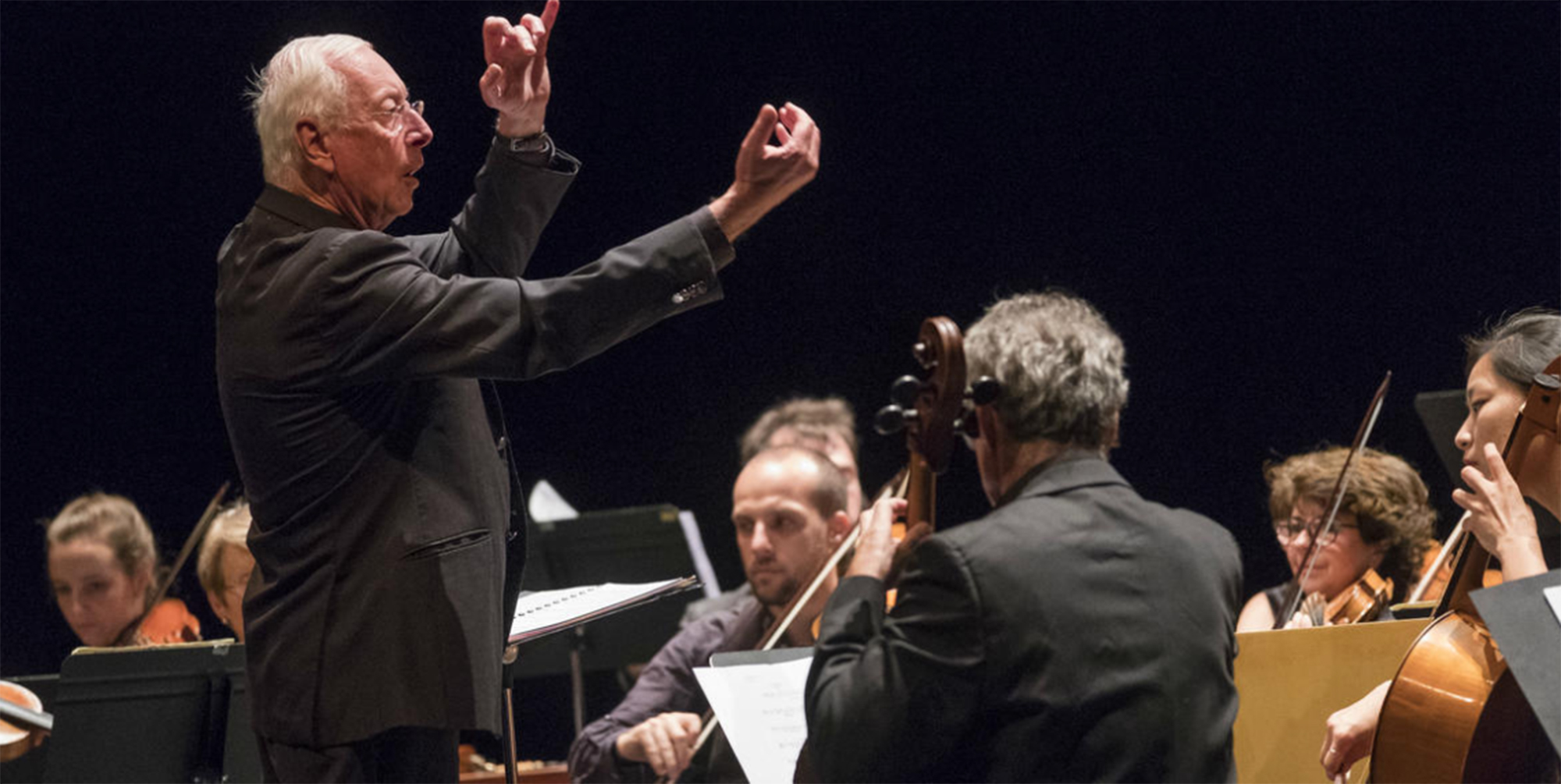 Les Arts Florissants
William Christie, founding co-music director
Paul Agnew, co-music director
Founded in 1979 by William Christie, Les Arts Florissants is one of the world's most renowned baroque music ensembles.
Les Arts Florissants has played a pioneering role in the rediscovery and dissemination of European music of the 17th and 18th centuries, which it strives to bring to the fore in all its contemporary glory. Under the direction of William Christie and Paul Agnew, they offer more than 100 concerts and performances each year in France and throughout the world, on the most prestigious stages: opera productions, major concerts with choir and orchestra, chamber music, concerts set in a space, etc.
Les Arts Florissants is involved in the training of young artists, notably through the Académie du Jardin des Voix for young singers, the Arts Flo Juniors programme for young instrumentalists and the partnership with the Juilliard School of Music in New York. They also propose actions to open up to new audiences, aimed at both amateur musicians and non-musicians, children and adults alike.
With the same desire to make the baroque repertoire accessible to as many people as possible, Les Arts Florissants has built up over the years a rich discographic and video heritage of more than a hundred titles, including their own collection in collaboration with harmonia Mundi.
In residence at the Philharmonie de Paris since 2015, the Ensemble also feeds strong links with the Vendée, William Christie's favourite region. It was in the village of Thiré that the Dans les Jardins de William Christie festival was launched in 2012 in partnership with the Conseil départemental de la Vendée. Les Arts Florissants is also working on the development of a permanent cultural venue in Thiré. This anchoring was further strengthened in 2017, with the installation of the Jardin des Voix in Thiré, the creation of a Spring Festival under the direction of Paul Agnew, the launch of a new annual musical event at Fontevraud Abbey and the awarding by the Ministry of Culture of the "Centre Culturel de Rencontre" label to the Arts Florissants project. January 2018 saw the birth of the Arts Florissants – William Christie Foundation.
www.arts-florissants.org
Les Arts Florissants is supported by the State, the Regional Directorate of Cultural Affairs (DRAC) of the Pays de la Loire, the Department of the Vendée and the Pays de la Loire Region. They are in residence at the Philharmonie de Paris and have the "Centre Culturel de Rencontre" label. The Selz Foundation and the American Friends of Les Arts Florissants are major patrons.
Photographic credits:
© Oscar Ortega