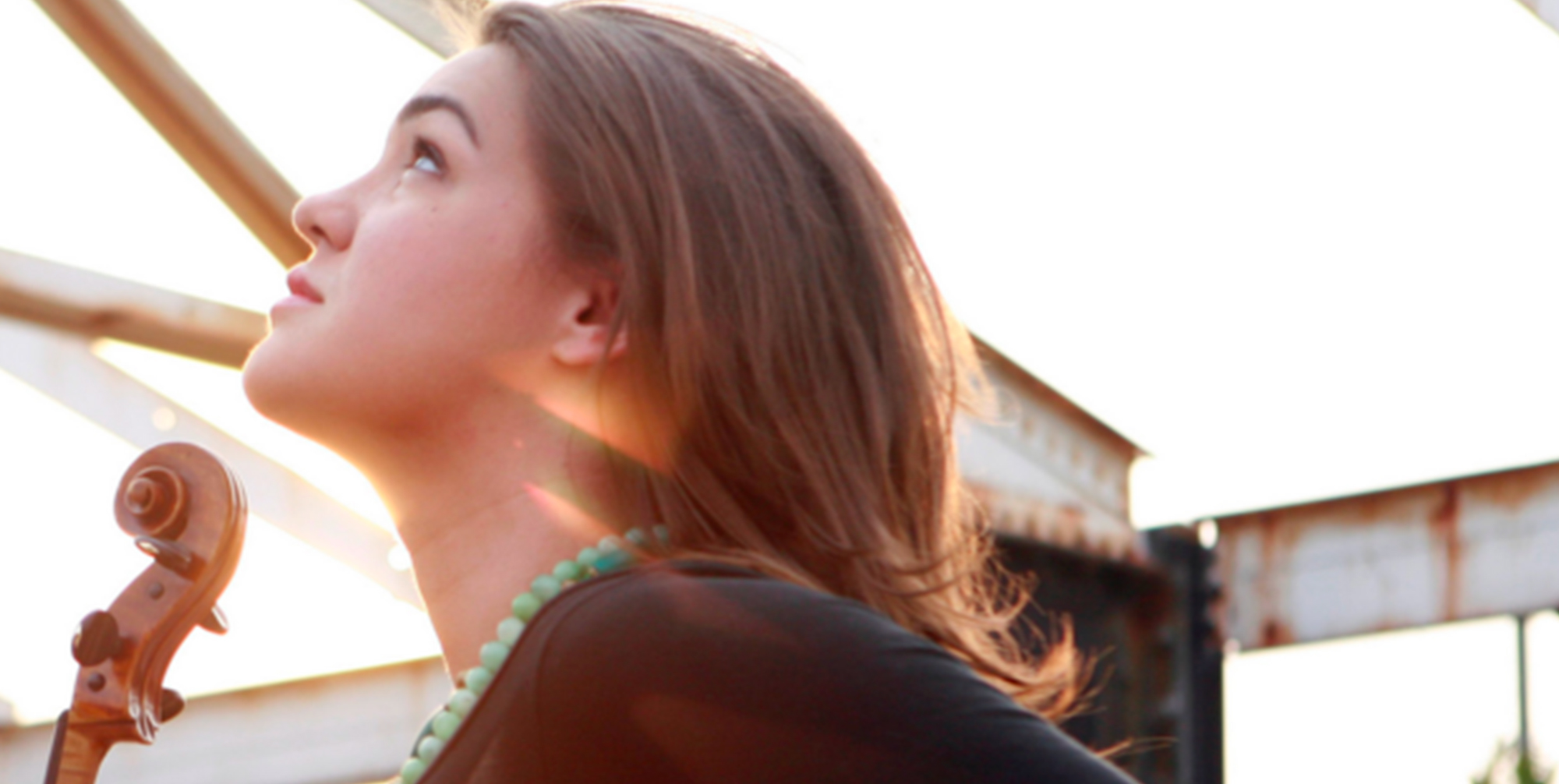 Jennifer Stumm, viola
Violist and director Jennifer Stumm charts a bold creative course with diverse projects that blend sheer musical enthusiasm with innovative artistic direction and committed advocacy for social equity. Known for the "opaline beauty" (Washington Post) of her sound, Jennifer performs on the world's great stages such as Carnegie Hall, the Berliner Philharmonie, the Kennedy Center and the Concertgebouw in Amsterdam. She is a prizewinner in the William Primrose, Geneva and Concert Artist Guild competitions (and the first violist to win first prize). Recent activity has included festival appearances around the world, Jennifer's debut in the great hall of the Concertgebouw Amsterdam, solo tours in Ireland and the UK and the release of a new album. Jennifer also makes her debut at the Lucerne Festival, as director and violist in a new program staged by Ilumina entitled "The Nature of Light".
Jennifer is the founder and director of Ilumina, a São Paulo-based artist collective and social equity initiative that has quickly established itself as a modern model of 21st century creativity and promotion of diverse talent. Ilumina brings together leading international soloists and the best emerging talent from Latin America, who work and perform side by side at the Ilumina Festival and on tour around the world, with the goal of giving the most deserving talent an equal opportunity to shine. Ilumina's young artists are now studying at the world's leading music schools. Ilumina's concerts invite listeners to immerse themselves in dynamic musical worlds, resolutely oriented towards interpretation and animated by the freshness and energy of cultural exchange.
Jennifer is in demand as a speaker and regularly interacts with the innovation and technology sector on how artistic thinking can impact social progress, productivity and the world of ideas. His viral TEDx talk on the viola and the benefits of difference, "The Imperfect Instrument," was rated by the editors as one of the top TED talks and led to his solo debut at the Berlin Philharmonic. Jennifer has released two famous solo albums. His first recording for the Naxos Laureate Series included works by Italian composer/violist Alessandro Rolla, hailed as "an absolutely phenomenal display of virtuosity on the viola" (The New Recordings). She then released her album of Berlioz's Harold en Italie and performed the work in its unique setting and characterization nearly fifty times.
Winner of the prestigious BBC New Generation artist and Borletti Buitoni Trust awards for her chamber music work, she has performed at major festivals such as Verbier, Marlboro, Stavanger, Spoleto, Aldeburgh, Delft and IMS Prussia Cove, and appears regularly with Spectrum Concerts Berlin and in trio with cellists Jens-Peter Maintz and Kolja Blacher.
Jennifer Stumm is Professor of Viola at the Vienna University of Music and Arts, holds the International Chair of Viola Studies at the Royal College of Music in London and gives masterclasses worldwide. Since her days teaching strings in downtown Atlanta, she has devoted much of her time to supporting young musicians in developing countries, both in person and online.
Born in Atlanta, Jennifer first heard the viola at the age of eight and, enchanted by its sound, began playing in her school band. She studied with Karen Tuttle at the Curtis Institute of Music and the Juilliard School, with Nobuko Imai in Amsterdam, and with Steven Isserlis at IMS Prussia Cove, and also studied politics at the University of Pennsylvania.
Jennifer plays a viola Gasparo da Salò, 1589, generously on loan.
photographic credits:
Josef Fischnaller Warner Classics