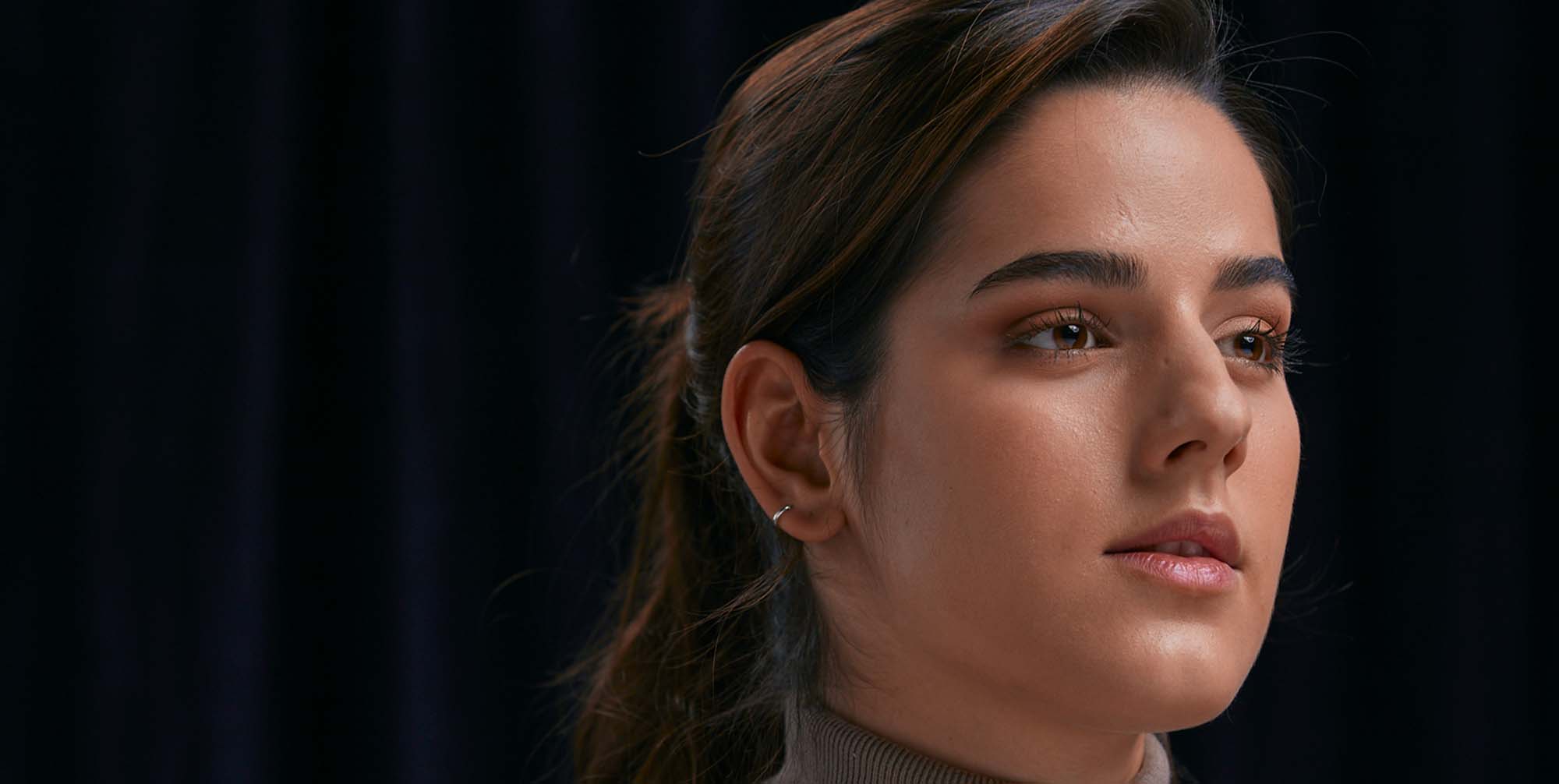 Ana Vieira Leite, soprano
Ana Vieira Leite, Portuguese soprano, obtained her Masters in Concert at the Haute École de Musique de Genève (Switzerland) in 2020, where she received the "Ville de Genève" prize for her outstanding work. Furthermore, in 2020, she received the 1st Prize at the "Concours International by Chant Baroque de Froville" (France). She is a laureate of Les Arts Florissants' "Jardin des Voix" academy and will sing the title role in Handel's Partenope on the 2021/2022 European tour under the baton of William Christie and Paul Agnew
Ana Vieira Leite is particularly active in the field of Early Music and sang roles such as Spes in "Ordo Virtutum" by Hildegard von Bingen, Une Bohémienne in "Les fêtes vénitiennes" by André Campra, La Musica in "Orfeo" by Monteverdi, Lidie in " Temple de la Gloire" by Rameau and 1st Witch/2nd Woman in "Dido and Aeneas" by Henry Purcell. She is a founding member of the ensemble O Bando de Surunyo, specialized in musical interpretation from the 16th and 17th centuries. In 2020 she collaborated solo with Holland Baroque  and in 2021 she performed Cecilia in "Amore Siciliano", with Cappella Mediterranea, under the direction of Leonardo García Alarcon.
In September 2019 she debuted at the Grand Théâtre de Genève as a solo soprano in Philip Glass's "Einstein on the Beach" and as Clorinda in a children's adaptation of Rossini's "La Cenerentola". In concert, she performed Gustav Mahler's "4th Symphony" with Joana Carneiro and Gábor Takács-Nagy and Gustav Mahler's "Rückert Lieder" with Thomas Hauschild.
Before joining the Haute École de Musique in Geneva, Ana Vieira Leite began her musical studies at the Calouste Gulbenkian Conservatory of Music in Braga, Portugal, at the age of 6 years. She has a degree and a Master's Degree in artistic interpretation from ESMAE (Porto). In 2021, it won the 1st Prize of the "Concurso de Canto da Fundação Rotária Portuguesa" and the 2nd Prize of the "Prémio Jovens Músicos", in 2018, the 1st Prize of the "Concurso Internacional da Cidade de Almada" and in 2017, the 1st Prize of the "Prémio Helena Sá e Costa".
Ana Vieira Leite was pleased to have the support of the Gulbenkian Foundation (Portugal), the Fondation Mosetti (Switzerland) and the GDA Foundation (Portugal).
In the 2021/2022 season, she will make her solo debut in various international theaters such as the Grand Teatre del Liceu in Barcelona, ​​the Phillarmonie in Paris, the Arsenal in Metz, the KKL in Lucerne and the Opera de Versailles, where she will perform "L' Amour" in Mondonville's opera "Titon et L'Aurore" (a production by Les Arts Florissants directed by William Christie).
Crédits photographiques :